Last Updated on
SEO campaigns require team work. Keyword research, inner linking, inbound linking, social linking, onsite SEO etc
There are so many SEO tools out there that can automate many of these activities, but start buying each software for each team member will add up the cost quickly.
Sponser Ads
For example
ScrapeBox – Get the Special Deal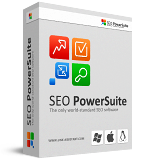 A solution to this is to host all the software that are not used frequently on one location such as renting a server. Since many of these SEO software are windows based, unlike Linux hosting, windows hosting could cost substantially more.
Let's be creative. Why not use a old PC that is lying around in your office / house? Thanks to the advancement in technology, you don't need to play around with remote desk connection that comes with Windows anymore (man, setting that up could take hours and hours if you have tried it before). Now, you can just head over to "Go to my PC" or "Logmein".
Now you can share those SEO tools with your team members from around the world!
Do you have a better idea? or are you using a better method? Please share in the comment!