Business Responsive WordPress Theme Review
Summary of Business Responsive WordPress Theme Review
A nice solid responsive designed business WordPress theme with nicely placed social media buttons for good visibility. Few minor issues such as few images with no "Alt" tag, multiple H1 tags on home page and a standard 404 error page brought down the score a little bit. Over all this business WordPress theme scored 6 out of 10.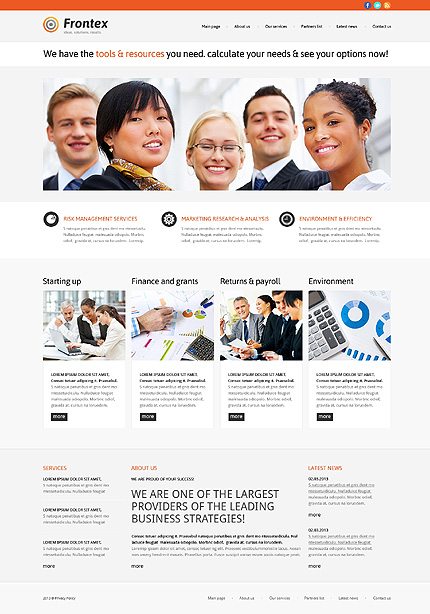 Sponser Ads
| | |
| --- | --- |
| Items Checked | Score |
| Responsive Design | 1 |
| Social Media Buttons | 1 |
| Social Media Buttons Visibility | 1 |
| Social Media Buttons On All Pages | 1 |
| Good use of Heading tags on home page? | 0 |
| Multiple H1 tags issue? | 0 |
| Image "Alt" Tag | 0 |
| Good use of 404 Error Page | 0 |
| Footer Copy Right Notice | 1 |
| Footer Link Back To The Template Creator | 1 |
| Total | 6 |
1) Is It A Responsive Design?
Yes it is
2) Does the WordPress Template Contain Social Media Buttons?
Yes it does
3) How Is The Visibility Of The Social Media Buttons?
It is located at the top of the theme. The coloring of the buttons are
4) Are The Social Media Buttons Appearing On All Pages?
Yes they do. We checked on both page and post templates and …..
5) Good Use Of Heading Tags? 
We found a problem on the home page as stated in section 6). Otherwise we did not find any problems on other pages.
6) Multiple H1 tags?
Yes multiple H1 tags were found on the home page. It is OK to have multiple H1 tags but should be used with caution. 
7) Do Embedded Images Have an "Alt" Tag? 
Most of the images do but  there are few we found did not have them.
 8) Is The 404 Error Page Designed To Retain Users
Not really. It tells users to use the search box and the text does not clearly state the search box is for searching the site content. A Little confusing.
There are no text links directing users to other pages to retain users.
 9) Footer Copyright Notice
Yes it is there.
10) Is There A Outbound Link To The Theme Creator In The Footer Area?
Nope. So you don't need to worry about disabling it or removing it!
Latest posts by Digital Ready Marketing
(see all)